Meet Our Team
Board of Directors
DR. ATHAR HAQ, FOUNDER & PRESIDENT
Dr. Haq is originally from Los Angeles, CA. He spent his first 23 years in Southern California receiving a BA in Psychology from UCSD. He then moved to Des Moines, IA to obtain his Doctorate of Osteopathy in 2011. He then traveled Detroit, MI for his residency in Internal Medicine at Wayne State University. Dr. Haq brings to UTSW a strong background in general medical specifically for the underserved. He came to UTSW for the strong camaraderie amongst fellow physicians. Dr. Haq desires to serve the underserved community not only from the medical side but also education. He lives in Dallas, TX with his wife and three beautiful children and loves to spend his free time with them.
SANAA KHAN
Sanaa currently works as Counsel at Littler Mendelson, where she primarily handles employment matters.
Prior to joining Littler, Sanaa represented the City of Chicago as special assistant corporation counsel in front of the Human Resources Board and the Circuit Court of Cook County. She has counseled employers on all employment matters, represented small business employers in unemployment matters in front of the Illinois Department of Employment Security, and handled matters in front of the Illinois Department of Human Rights. Previously, she interned at the EEOC and Council on American-Islamic Relations.
Sanaa is a Certified Mediator with the Center for Conflict Resolution at DePaul University.
ASRAR QAZI
Specialties: Data Warehouse Development, ETL Design & Build, Hands on Experience with Ab Initio, Business Analysis skills, Requirements Gathering, Problem Solving and Root Cause Analysis, BI Implementation – MicroStrategy/BO, SQL, PL/SQL, Data Conversion for portfolio acquisition, Professional Scrum Master I
SULAIMAN MORGAN
He is working as a Sr. Program Manager at ServiceNow.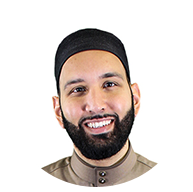 SH. OMAR SULEIMAN
Sh. Omar Suleiman is a world-renowned Islamic scholar from New Orleans, Louisiana. Over the last 14 years, his journey of pursuing traditional Islamic learning has led him to spend years in the United Arab Emirates, Jordan, and Malaysia. Upon becoming certified in various traditional sciences, he completed a Bachelors degree in Islamic law, Accounting, a Masters degree in Islamic finance, and is in the process of completing his PhD from the Islamic University of Malaysia.
Upon returning to New Orleans, he served as the Imam of the Jefferson Muslim Association in New Orleans for 6 years and was also the Director of the Muslims for Humanity Hurricane Katrina Relief effort. It was in this time that he was noted on a national level as being a strong advocate of community service, interfaith dialogue, and social justice. He co-founded the East Jefferson Interfaith Clergy Association and was awarded for his outstanding civic achievement by the Mayor and City Council of New Orleans in 2010. He has since been a guest at various national functions to share his experiences in community building.
In the year 2012, Sh. Omar moved to Dallas where he established the Islamic Learning Foundation of Texas and dedicated himself fulltime to teaching with several prestigious international institutions of higher learning such as Mishkah University, and AlMaghrib Institute. He also currently serves as the Resident Scholar of the Valley Ranch Islamic Center.
SH. YASER BIRJAS
Sh. Yaser Birjas is originally from the holy land of Palestine and was born in Kuwait in 1970. He grew up in Kuwait visiting different mosques and leading different youth activities and programs. Upon completing high school in 1988, he moved to the UAE to study Electronic Engineering. While back in Kuwait in 1990 for a class in management and business administration, the war started in Kuwait and his university career came to a halt.
In 1991, Sh. Yaser Birjas moved to Jordan where he stayed with family members for a year before going to Madinah in KSA to study Shariah. In Jordan, he attended some of the circles of knowledge with the renowned scholars of the area and other students of knowledge. At that time he had the difficult task of making a decision between continuing a secular education in Germany or studying Shariah in Madinah. Having decided on a path of Islamic knowledge, he graduated as valedictorian of the class of 1996 from University of Madinah's College of Shariah (Fiqh and Usul) and was awarded "The City of Madinah" award for excellent academic achievement. He had the honor to interact and learn from a number of highly respected scholars such as Shaikh Al-Uthaimeen (rahimahuAllah) and Shaikh Ash-Shanqitee.
After graduating, Sh. Yaser Birjas went on to work for four years as a youth counselor and relief program aide in the war-torn Bosnia and Herzegovina. Thereafter, he immigrated to the U.S. where he served as an Imam (spiritual leader and advisor) at The Islamic Center in El Paso, Texas until 2009 and then briefly after that in Orland Park Prayer Center in the Chicago area. He is currently serving as an Imam at Valley Ranch Islamic Center, Irving, Texas. Sh. Yaser continues to enhance his knowledge in various arenas and most recently obtained a Masters of Adult Education and Training from the University of Phoenix, Class of 2013. In addition to his responsibilities as an Imam, Sh. Yaser is a father of four children, he's an instructor at AlMaghrib Institute, and a national speaker appearing at many conventions and conferences around the country. He is very popular for his classes and workshops covering a wide range of topics related to the youth, marriage, parenting and family life among other social matters related to the Muslim community. His counseling services, in office and online, include providing pre-marital training, marriage coaching and conflict resolution for Muslims living in the West.