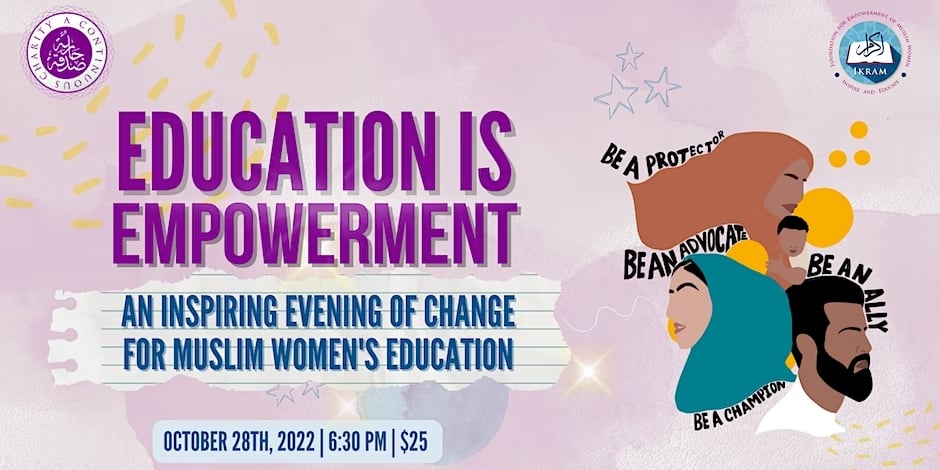 ACC is dedicated to the betterment of Muslims in America, including those historically left behind but are the backbone of every society: women. Alhamdulillah, since our inception, we've awarded 168 female students with interest-free loans.
We are committing to growing this support by bringing you "ACC for Women's Empowerment," or ACC4WE for short. The program will encompass all our initiatives that support Muslim women and aid them in attaining their educational pursuits.
Support our Women's Empowerment Campaign by wearing your support on your sleeve, literally! All proceeds from sales go directly into our fund that helps send women to school with interest-free loans.
Last year, through the #FundHerFuture program alongside Ikram Foundation, we provided interest-free loans for divorced and widowed women. We hope to continue this partnership and grow our repertoire to help the diverse populations of women.
If you or your organization is doing fantastic work to advance women, we'd love to partner up! Please email our Outreach and Partnerships Coordinator, Hakeemah Cummings, at hcummings@acceducate.org.
We hope you will continue fighting with us to serve our women!